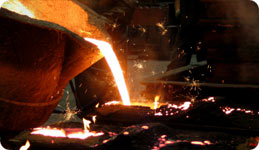 Iron and Steel
We've automated ferrous production plants around the world for the past 50 years to meet the rigorous duty found in the Iron and Steel industry with actuation designed for high cycle and severe environments.
Moog Flo-Tork's rack and pinion actuators have been a core part of the industry since our beginnings in the 1950's.  Over the past half century we have provided countless applications, providing motion control to the iron and steel industry in areas such as:
Blast Furnace Door Operation
Ladle Turrets
Down Coilers
Walking Beam
Pinch Rolls
Shears
Edge Guides
Used for maintenance and automation for:
Roll Changing
Tundish Cleanout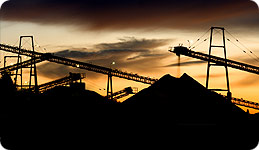 Mining
Mining applications require high torque and robust designs. From the mountains in South America to the coal mines in West Virginia, Moog Flo-Tork rack and pinion actuators provide the required muscle.
The harsh environment of the mining industry has proven to be an ideal place for the hydraulic rack and pinion actuator.  Our actuators are integral components of:
Highwall mining machinery
Slurry transport valves
Acid leech equipment
The high torque capability, the rotational capacity and robust available material selection make Moog Flo-Tork actuators a solid part of mining and processing equipment.