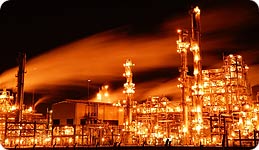 Oil and Gas
Moog Flo-Tork provides the control solutions for exploration, production, refinement, and transmission.  We handle the toughest environments beneath the ocean or high in arctic.
Moog Flo-Tork has actuators with maintenance free service for over two decades.
Spring return actuators for diverter valves on offshore rigs
Choke valve automation
Subsea actuation to 10,000 foot depth
Natural gas compression station bypass and throttle
Refinery coke valve automation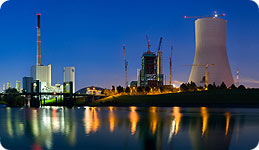 Power Generation
From coal feed systems to radioactive waste we provide solutions for power generation plants around the world. When there is a critical application that has to work we will provide the solution.
Providing solutions for coal fired, natural gas and nuclear power plants.
Process valves

Finite control
High speed operation 1/4 turn in less than 200 millisecond

Coal Sampling actuation systems
Chute operation
Spray down systems